Keynotes, Panels & Emceeing
Renowned national and international conference speaker Betty inspires and motivates through engaging and impactful public speaking. Experience her empowering presentations that ignite action towards success. Book Betty as your next guest speaker for your upcoming event.
Lead Author: Courage, Change & Faith
As the lead author, my story, "Purpose, Potential, and Power," forms the foundation of my signature keynotes, immersive leadership workshops, and personalized coaching sessions. Dive into the transformative content of my narrative and embark on a profound exploration of purpose, harnessing untapped potential, and the extraordinary power within you.
Step into the inspiring stories of thirteen exceptional women from Africa, the Caribbean, and the USA, now residing in Canada. The book "Courage, Change & Faith" showcases their leadership journeys, unveiling how they leverage their identity, values, and strengths to unlock their fullest potential within new cultural landscapes.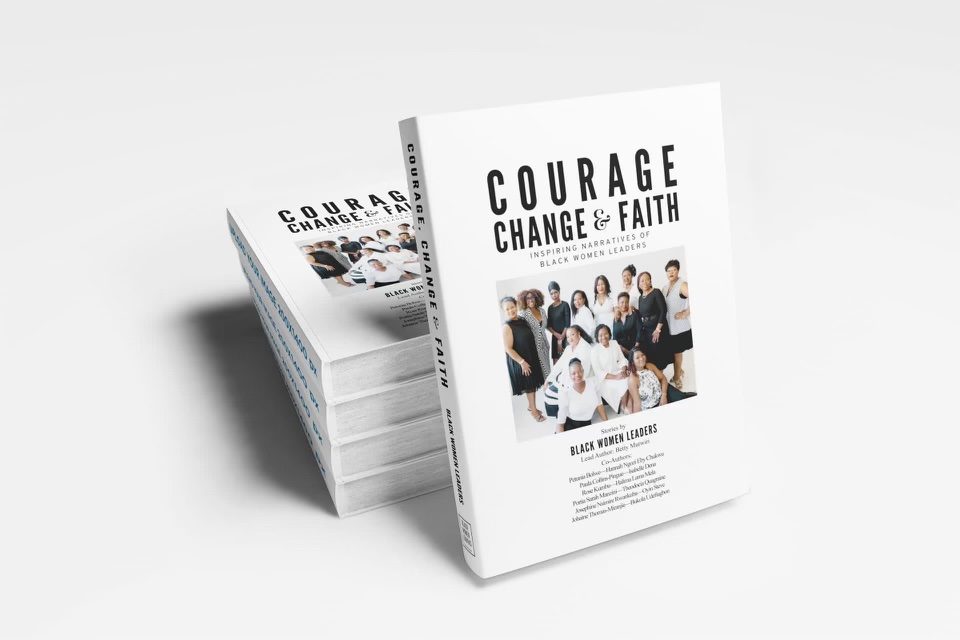 Hear What Others Are Saying
Your session at the YWCA National conference was brilliant and I took away many learnings!
Thank-you so much for sharing your wisdom.
On behalf of CCHL, we would like to thank you and your team for participating as a presenter and
supporting the 2023 CCHL National Conference, REUNITED! With your contribution to the program, this conference was a great success!
We were so thrilled with your presentation and many of the participants also shared that they found it so appropriate and held many important messages for them going forward.
Schedule a free 30-minute call to see if BM Coaching & Consulting Inc. is the right fit for your needs.
There's no commitment, pressure, or obligation.